Advanced Leadership Certification
The intent of this 18 month Leadership Program is to develop a company's emerging leaders. This important and overlooked group is a company's future – the key to leadership succession and long-term success. This comprehensive program includes EQ- i 2.0 Leadership Pre/Post Assessment to highlight transformation degree, goal setting to focus annual development, and a Leadership Development Model (LDM) to structure the theory and application in which each module builds into the next. The program offers a turnkey solution to leadership training by answering the "what and how" to coach & train, leveraging the experience and insight of our professional coaches. The result is a developed self-reliant leader, capable of providing long-term value to the company – a result of a highly supported and focused journey.
Get started with your application.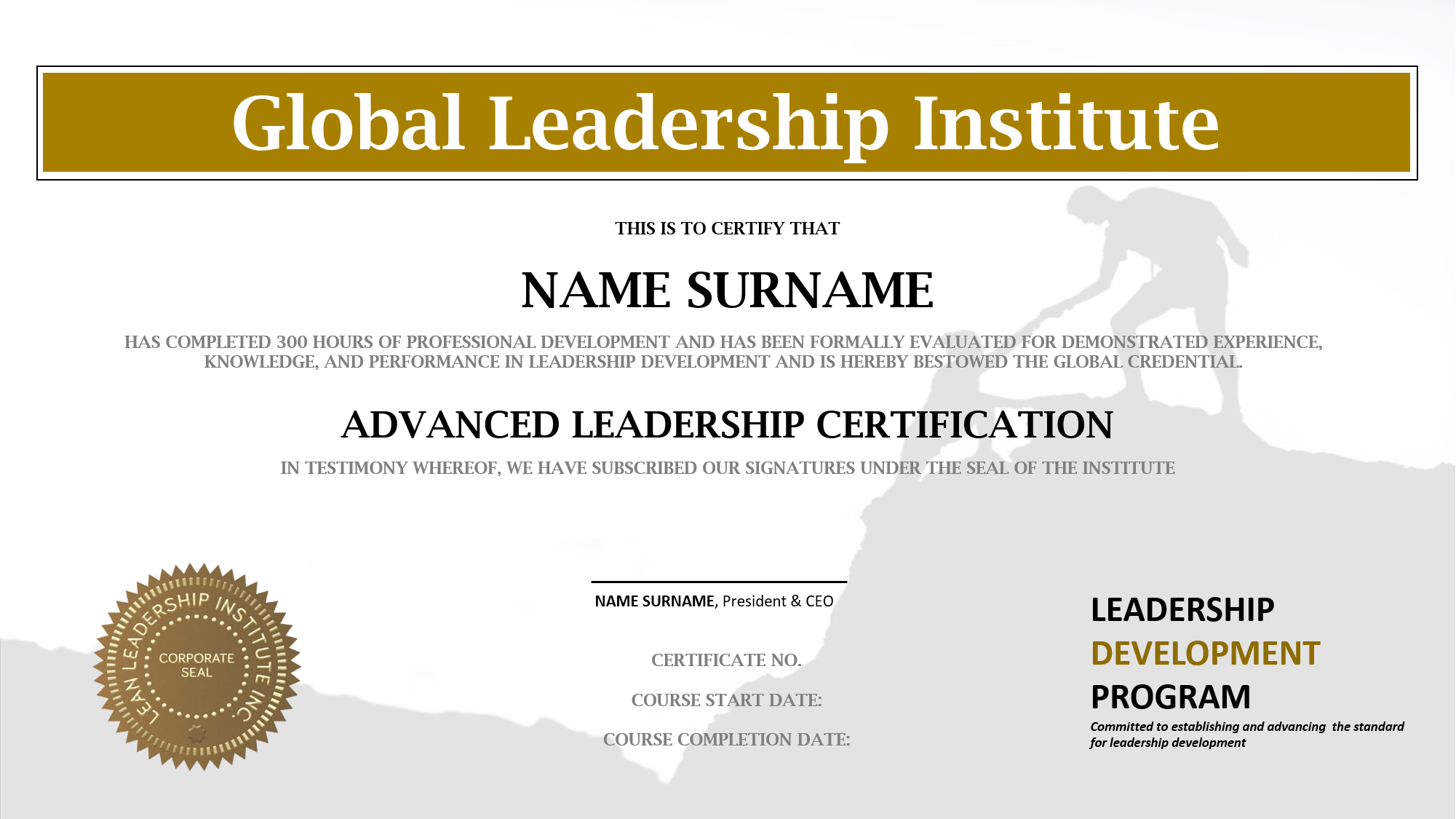 Note: While this program offers significant flexibility in timing and approach, some courses may be recommended or required to be completed in a specific sequence to maximize learning and/or ensure alignment of capability across attendees. For more information, please contact us.
Customer value provided
Turn-key leadership training and management of your emerging leader(s)
100% self-funded program through supported and planned improvements during the program:

300+ hours of coaching & e-learning
3 improvement projects
10+ Coaching sessions for staff through student (10-15 hours of coaching)
2-3 facilitated workshops through student (10-15 hours of facilitation)
Completed departmental strategy map for deployment post training led by the student
Exposure of the leader's direct staff to new learnings through application exercises

Cohort-style learning for support and networking
Coaching support along the journey (during work and after-hours)
Three leadership assessments completed before, during, and after the Program
Training and development plan for leader to carry forward following program completion
Who should attend
This program is suitable for emerging through senior level managers of all functional areas.

Leaders should have a minimum of 3-5 years of frontline leadership experience with 7+ direct reports
Require average of 8 hours cohort/individual learning time per week
Organization must have a back-up in place to support attendee's regular duties, based on program demand (60% work/40% personal balance)
Certificate of achievement
Upon completion of the Program, you will receive the Global Leadership Institute Advanced Leadership Program Certificate, a recognized symbol of excellence in leadership education.
High impact learning
Leading-edge content presented by outstanding session leaders in interactive virtual learning sessions.